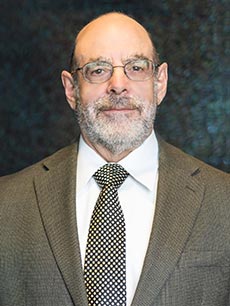 Attorney
2375 E. Camelback Rd, Suite 600 Phoenix, AZ 85016
Phone: 602-922-9989
Fax: 602-381-8187
Email: gary@famlawaz.com
"Strong, experienced, and compassionate." These are words that clients often use to describe Family Law Attorney Gary Frank. With over 30 years of experience as a courtroom litigator, a mediator, and a former Judge Pro Tem, Gary Frank has dedicated himself to helping families and children through their most difficult times.
Focusing strictly on Family Law and Mediation, Frank Amar Matura has been located in the prestigious Biltmore area of Phoenix, Arizona, for more than 25 years. Satellite offices in Scottsdale, Paradise Valley, and Tempe make visiting our law firm easy and convenient.
Gary J. Frank was born in Minnesota and grew up in Phoenix, Arizona. He graduated from the University of Arizona and obtained his Juris Doctor degree from Pepperdine University School of Law in Malibu, California. He received his Mediation training from the late Joan Tobin, a pioneer in the field, and he has practiced mediation in this state for over 20 years. Gary was appointed to the Governor's Task Force for Prevention of Child Abuse and has won a Volunteer Lawyer of the Month award from the Maricopa County Bar Association.
For many years, Gary acted as a Judge Pro Tem in the Superior Court, filling in for judges on the Family Court bench; and he has authored articles and been a seminar presenter.
Gary Frank has handled high-conflict disputes and complex litigation in all areas of Family Law, including contested divorce, custody, relocation (move-away), modification, enforcement, paternity, grandparents' rights, step-parent and non-parent custody and visitation, child abuse/dependency, property division, child support, spousal support, guardianship, and other cases dealing with children and families. He has also presided over complex disputes as a mediator.
What sets attorney Gary Frank apart is the fact that he truly cares about his clients and is committed to being a strong advocate on their behalf. Mr. Frank gives each client his personal cell phone number. He works closely with the client to set goals and develop a case plan designed to meet the unique needs of that particular client. Mr. Frank is well-known as a children's advocate, and he fights to protect the best interests of his clients and their children.
Gary Frank brings compassion, understanding, and a wealth of experience to each Family Law case. He will explore every option for settling the dispute amicably, but he is always ready to go to court and aggressively pursue his client's rights. He is your advocate. He takes that responsibility seriously, and, most importantly, he cares.
You can also find him on Facebook here.
Areas of Practice
Divorce
Custody
Parenting Time
Relocation (Move-Away)
Grandparents' Rights
Paternity/Maternity
Property Division
Spousal Support (Alimony)
Child Support
Modification
Child Abuse
Guardianship
Step-Parent Custody & Visitation
Non-Parent Custody
Domestic Violence
Business Valuation and Division
Mediation
Bar Admissions
Arizona, 1981
U.S. Federal Court, 1981
Education
Pepperdine University School of Law, Malibu, California
J.D. – 1979
The University of Arizona, Tucson, Arizona
B.A. – 1975
Gary Frank Honors and Awards
Volunteer Lawyer of the Month, Maricopa County Bar Association
Governor's Child Abuse Prevention Task Force
Pro Bono Activities
Parent Teacher Organization (PTO) – Squaw Peak Elementary School (12 years)
Site-Based Committee – Squaw Peak Elementary School
Community Council Member – Creighton Elementary School District
Parent Teacher Organization (PTO) – Arcadia High School (8 years)
Varsity Softball Assistant Coach – Arcadia High School (4 years)
Competitive Girls Fastpitch Club – Softball Coach (6 years)
Baseball Coach – Camelback Little League (13 years)
Competitive Boys Baseball Club – Team Coach
Men's League Baseball Team Coach – Camelback Toyota, 2008 – 2009