Phoenix Family Law Attorneys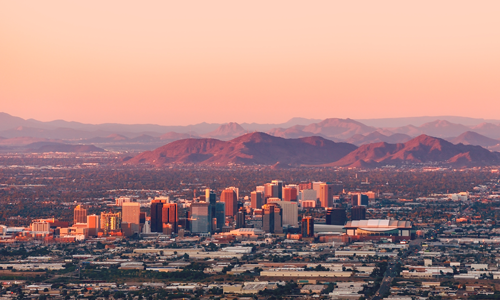 Skilled Representation for Phoenix-Area Families
Addressing complicated family law issues can be a difficult task. With the emotional and legal complexities of these matters, the assistance of a strong and skilled lawyer can be of great value in helping you and your family to find the resolutions and closure you need to move on with your lives.
At Frank Amar Matura, our Phoenix family law attorneys leverage 30 years of legal experience and a passion for practicing Family Law to serve clients throughout the central Arizona, area. We work diligently to guide you through your unique situation, carefully addressing each and every detail or concern you may have. We understand that your family's well-being is on the line, and strive to protect your best interests at every turn. Our goal is to help you negotiate a fair and peaceful resolution of the issues. However, if that becomes impossible then you can rest assured that we are strong and experienced advocates who will fight for your rights in court.
To learn more about our family law services or to discuss your needs with our lawyers, contact our Arizona family law office online or call 602-383-3610 today.
Addressing a Wide Range of Family Law Concerns
Over our years in practice, we have learned successful strategies for achieving favorable resolutions to various family law issues, including:
Contested custody
Complex custody disputes
Parenting time or visitation disputes
Interstate child custody or support
Guardianship
Would Limited Scope Representation Work for You?
We sometimes represent clients on a "limited scope" basis. Limited scope representation means that even if you are representing yourself in a family law matter, you can use the assistance of our attorney for the limited purposes of obtaining advice, drafting a specific document or representing you at a single hearing. When the task ends, the "limited scope" representation terminates. Thus, you can use our services "as necessary," without having to retain an attorney for the entire process.
Contact a Family Law Attorney
At Frank Amar Matura, we take great care to offer focused legal representation to address every client's specific issues. With a strong litigation background and extensive negotiation and mediation experience, we are ready to help you find favorable resolutions regardless of the complexities of your case.
To discuss your specific needs with our attorney, call 602-383-3610 or contact our law office online today.

Very honest
November 2009 I retained Mr. Frank almost two years to represent me in a visitation modification filed by my ex-husband. Mr. Frank quickly and efficiently became familiar with my case and was very honest about all the potential results that could occur. I truly feel that Mr. Frank had my children's best interests in mind…